We specializes in providing ASCs and OBSCs quality development, management and consulting services.
Our team has a proven track record over 11 years and 120 different facilities.
You'll work directly with the principals of the Company through the entire accreditation process, from blueprints and space review to your final inspection. We will ensure that your center is developed in the least amount of time, decreasing your costs and getting you to cash flow.
Once accredited, we will keep you compliant with the following services:
Quarterly maintenance services
Regulatory updates
Policy and Procedure Reviews
Our history: ASI is a dedicated team of consultants and health care professionals that specialize in one thing – the accreditation of ambulatory surgical centers. Our only focus is working with surgical centers to prepare for licensure, accreditation and/or Medicare certification. The ASI team have backgrounds in nursing, management and development.
Our mission is to provide the best possible service, support, at the lowest cost and with the highest level of quality attainable. Client satisfaction is of primary concern and you can always be assured that ASI will always meet, if not exceed, your expectations. We excel at fast turnaround without sacrificing quality.
Our vision is to stand by our core values when working with our clients:
Knowledge
Experience
Dedication
Integrity
Service
Communication
Respect
Our founder
ASI was formed by Tamar Glaser, RN in 2001. Working with over 120 surgical centers in the United States, Tamar has demonstrated an exceptional ability to organize and manage the complicated accreditation and inspection process.
Ms. Glaser is also an accreditation surveyor who is familiar with, and up-to-date on, Medicare and Accreditation standards and methods of preparation for the on-site surveys. In addition, Tamar is a member of the AAAASF infection control task force and a delegate for the AORN.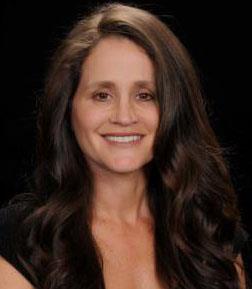 Accreditation software. We can also work with you to implement AccredAbility, a comprehensive accreditation tracking and reporting tool developed by our CEO (Tamar Glaser, RN). 
Professional Affiliations
AAAASF: American Association for Accreditation of Ambulatory Surgery Facilities- Medicare Facility Inspector
ANA: American Nurses Association
AORN: Association of peri-operative Registered Nursing
ASHE: American Society for Healthcare Engineering of the American Hospital Association
CASA: California Ambulatory Surgical Association
MGMA: Medical Group Management Association
NAPW: National Association of Professional Women
NSO: Nursing Service Organization
RHC Accreditation: Rural Health
Certified Legal Nurse Consultant
State of California Board Registered
ASI Projects and Facilities
Advanced Laser & Cosmetic
AJK Surgicenter
American Reproductive Centers
Bedford Plastic Surgery Center
Beverly Hills Laser & Surgical Center
Beverly Hills Robertson Surgery Center
Cardiac Vascular & Thoracic Surgery Associates
CAST – The Center for AmbulatorySurgical Treatment
Center for Comprehensive Women's Health
Century Surgery
Coast Surgery Center x2
Conejo Valley Surgery Center x2
Contour Dermatology & Cosmetic Surgery Center
Corona Surgical Center, Inc.
De Anza Surgery Center
Del Mar Surgery Center
DFW Vascular Group
Dr. Alber Karamaukian
Dr. Aziz Vascular Surgery Center
Dr. Baylis Surgery Center Newport Beach x2
Dr. Baylis Surgery Center Santa Monica x2
Encino Place Surgery Center
Foothill Cosmetic Surgery Center
Fullerton Surgical Center
Huntington Reproductive
In Vitrotech Labs, Inc.
Irvine Plastic Surgery Center
Medical Arts ASC
Northwest Surgery Center
Odyssey ASC Endoscopy Center
Pacific Coast Surgical Center-Torrance x3
Pasadena Plastics
Rafik Sarkissian, MD
Rancho Mirage Surgical Center, Inc.
Reproductive Fertility Center
Reproductive Surgical Associates-Pasadena
Reproductive Surgical Associates Laguna
Reproductive Surgical Associates-Encino
Reproductive Surgical Associates- Newport Beach
Santa Monica Surgical Center
Sasaki Advanced Aesthetic Medical Center
South Bay Surgical Spine Institute
Spalding Surgical Center
Specialty Outpatient Surgery Center Inc.
Surgery Center at Rancho Mirage
Surgery Center of Corona
Surgery Center of Irvine x2
Surgery Center of Manhattan Beach
Surgical Center of San Diego
The Pain & Rehabilitation Medical Group
The Surgery Center on Sand Canyon Shady Canyon Exit
Total Body Cosmetic Surgery Center
UCLA Vascular Surgery Center
University Center for Assisted Reproduction x2
University Vascular Associates x2
Women's Health Surgical Center x2
Younique Cosmetic Surgery
Address:
Accreditation Services Inc.
P.O. Box 2855
Rolling Hills Estates CA, 90274
Hours:
Mon – Thur: 9am-5pm Fri: 9am-2pm Sat – Sun: Closed